Call us today to check on when the next class begins and schedule a spot in one of our upcoming life-changing courses which are designed to help those with high-risk behaviors.
About Each of Our Classes
Court-Ordered Assessments and Class Information
Substance Abuse and Mental Health Assessments
Prime for Life
Suspended Course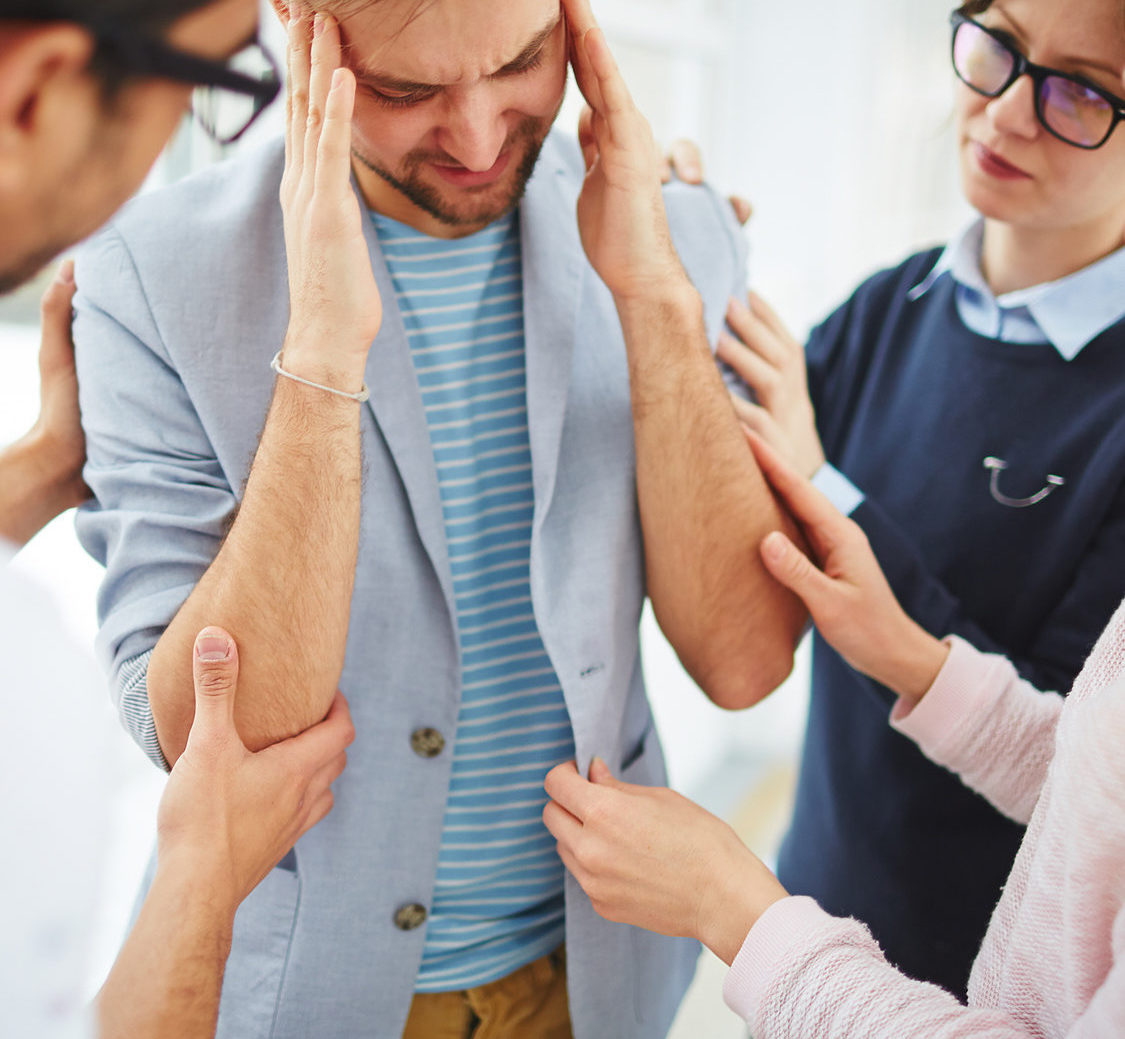 Thinking Errors
Theft
Suspended Course
Anger Management
Suspended Course
This is one of the things we do best
Pomarri's substance abuse counselors or therapist will conduct a substance abuse to help determine the extent of either you or a loved one's level of misuse and abuse of drugs or alcohol and the create a substance abuse assessment report designed to provide hope and pathway to recovery and achieve lasting success without drugs and alcohol.

Mental Health Assessment are also completed at Pomarri to help guide an individual to better understand the level of treatment that will best benefit them.

Our assessments are used by everyone from judges and attorneys, to employers and concerned families.

Whether you've been court-ordered to complete a substance abuse assessment as a result of an arrest for a DUI or some other conviction or, those who care about you are concerned that you need to confront your possible substance abuse problems, Pomarri's drug or alcohol assessments can be the first stepping stone on the path to recovery.

What is a court-ordered substance abuse assessment?
A substance abuse assessment is a thorough screening method which is used to identify any potential or actual alcohol and or substance abuse issues as early as possible.

The main goal of the substance abuse evaluation is to recommend the most effective intervention and counseling services possible to help the individual understand the dangers of their substance abuse, why they need to stop their abusive behavior, and most importantly, guide them as they make the necessary lifestyle choices before any issues become chronic and or potentially lethal.

What should I expect during my substance abuse assessment interview?
During your substance abuse evaluation, you'll sit down with one of Pomarri's recovery counselors in a private and confidential meeting. The counselor will ask you questions not only about your previous or current alcohol and substance abuse activities but will ask you about your social, emotional, psychological and environmental background.

Understand that as the counselor looks into your drug and alcohol use they may ask questions that may be uncomfortable; however, understand they have your best interests in mind. The best thing you can do is be open and honest with them.

As your counselor ask questions, be straight forward with your answers so they can fully understand who you are, what you're facing and most importantly, so they can recommend the best treatment options that will help you during your recovery.
Price: $125 due at time of scheduling.
What is Prime For Life?
Pomarri is currently not offering this course

.
PRIME For Life* is a recovery program designed to help people who've had problems with alcohol and drug abuse safely confront the most common erroneous beliefs and attitudes that will directly contribute to high-risk alcohol and drug use behaviors.
– This is a court-ordered service for individuals convicted of:
– Driving Under the Influence of Alcohol or other Drugs
– Misdemeanor Possession of Dangerous Drug or Drug Paraphernalia
The primary goal of Prime For Life is to help people learn how to effectively reduce their risk of both health issues and life impairment problems which may result from substance and alcohol abuse issues.
*You must attend all three days to earn your Prime For Life certificate.
Prime For Life Class & Private Session Pricing

Classroom session: $225

Private, one-on-one session: $625

Do you have questions or need to sign up for a class? Call Us: (801) 226-1227
What is the Thinking Errors Class?
Our Thinking Errors Class (often referred to as Cognitive Behavior Skills Training) is designed to meet both the educational and legal requirements of people who have been required by either the courts or another legal agency to attend a Thinking Errors or Cognitive Behavior Skills Training class.

In the Thinking Errors Class, you'll examine how your thoughts can affect your emotions which can often lead to undesirable choices and behaviors.

During the 1 day class, we'll also study the most common thinking errors people have, and learn how to effectively manage unwanted thoughts.
Price: $125, due at time of scheduling.
Do you have questions or need to sign up for a class? Call Us: (801) 226-1227
Petty Theft or Shoplifting Class

Pomarri is currently not offering this course.
Were you or someone you know caught shoplifting and either arrested & or charged with petty theft?
*The Petty Theft or Shoplifting Class is part of the Thinking Errors class.

Pomarri offers a theft awareness education class for people who are court ordered to complete an education course about the dangers associated with theft, shoplifting, stealing, larceny, or petty theft issues.

Our educational courses are designed to meet the educational and legal requirements of anyone who required by the courts or other agencies to attend a Theft or Shoplifting class.

Class date and time:
What is the Anger Management class?

Pomarri is currently not offering this course.
*Anger Management Class – LEVEL 1 (Part of the Thinking Errors Course)
Everyone gets angry in life.

Anger is an emotion we all share; however, anger can quickly get out of control and may result in legal issues.

However, at Pomarri, we've noticed that most people who are facing anger related legal issues will typically wait to take an anger management treatment class until after they've been court-ordered to attend; we believe that this is a huge mistake.

It's paramount that you realize that it's in your best interest to be proactive and get ahead of courts by taking an anger management course before you go to court.

Not only do you benefit from learning to understand and control your anger, but it also shows the court that you're serious about fixing the problem.

Price: $125

Class date and time:
Do you have questions or need something else? Call us.
Contact Us